POOL VILLA V
3 Bed, 4 Bath with 9.5 x 4.5m pool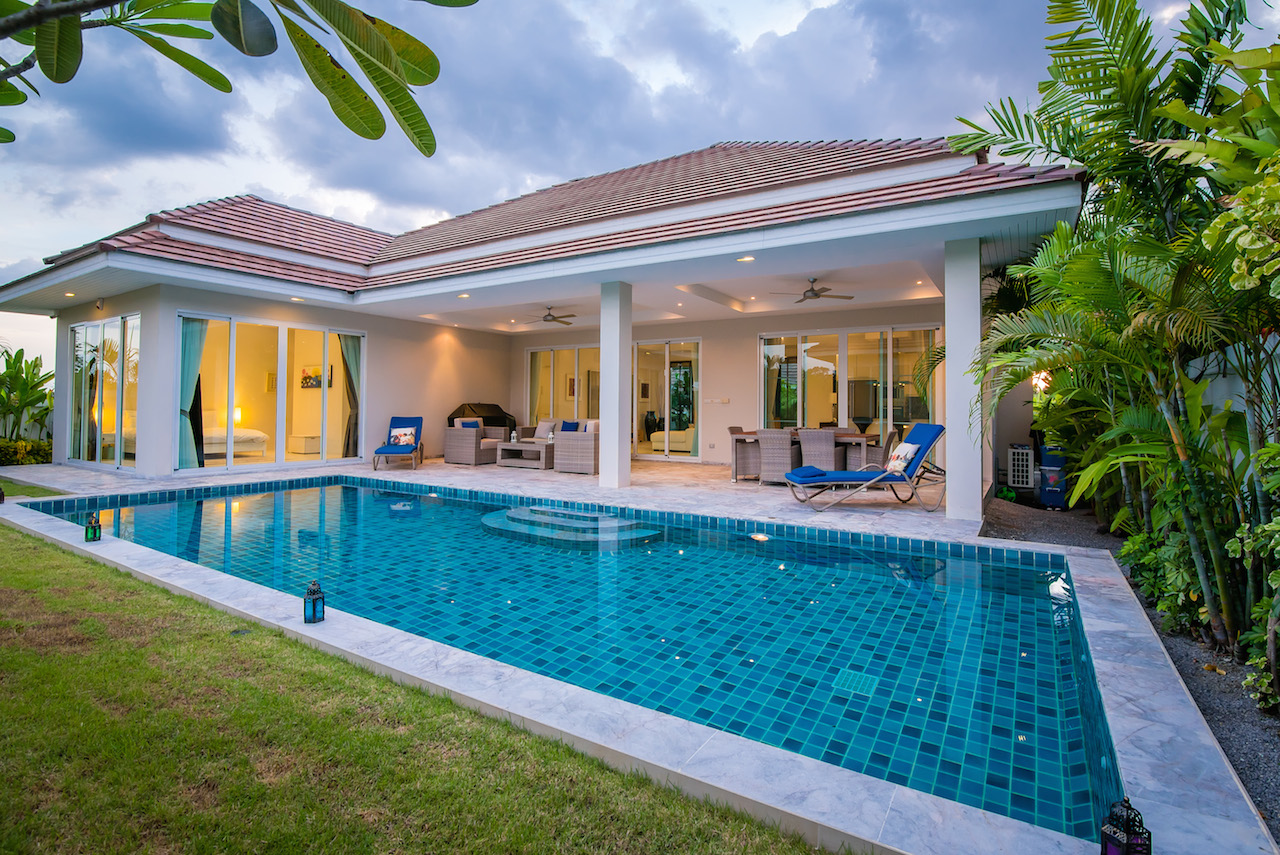 A 3 bedroom, 4 bathroom design that features a large master suite with an open plan bathroom creating a spacious retreat. There is a second en-suite and a guestroom placed with privacy in mind in the far corner. The kitchen is placed to provide smooth access to the airy terraces and living room, and the car-port is tucked well away from view, keeping the landscape garden and pool views clear.
The Bibury Property. We're here to help you.
Your feedback and questions are important to us.