Welcome To The Bibury Property
The Bibury Property is one of Hua Hin's most respected and well-established property companies, helping people every year to achieve their dream lifestyle in the sun.
When building anything from an investment property or your dream home, careful consideration and planning will be required. We can help transform your ideas into reality. Our team understands the desire of owning a home that suits your style and everyday living needs. As our clients you will enjoy the experience and benefit by building with us as we deliver your dream build from start to hand over. The way we conduct our works will always be to a high standard and we will promise strive to complete the job to your satisfaction and beyond.
Latest Project
Contact Us
WHY HUA HIN?
From the golden beaches to the incredible food and friendly people. It's simple to see why Thailand is known as the Land of Smiles.
Hua Hin is a beach village on the Gulf of Thailand, located only 200 kilometers south of Bangkok. Hua Hin not only has a highly advantageous cost of living. It also offers a mild climate that will let you fully enjoy your garden, pool and beach almost every day of the year.
Hua Hin also offers a secure lifestyle, where people are free from the fear of crime and can access some of the worlds most advanced healthcare. With its year round good climate, developing infrastructure, world class golf courses and welcoming locals, Hua Hin is becoming the premier destination in Thailand for those wanting to make the move.
Get In Touch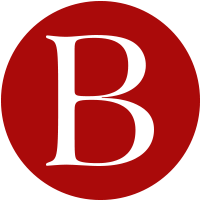 The Bibury Property
Address:
Hua Hin 88 Prachuap Khiri Khan 77110, Thailand
Phone:
+66 (0) 92 430 4343
Email:
info@thebiburyproperty.com
Google Map
The Bibury Property. We're here to help you.
Your feedback and questions are important to us.